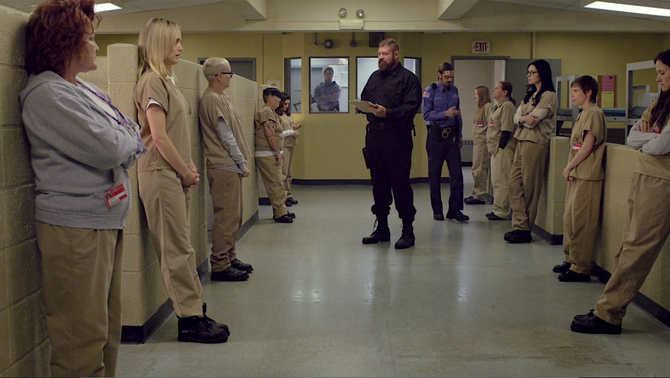 "The Suburbs" refers to Cell Block A, which generally houses the white women at Litchfield Penitentiary.
Current Members
Edit
Former Members
Edit
Deceased Members
Edit
Tricia Miller - The youngest member of the group, considered by Red her "daughter" and was a "sister" to Nicky. Tricia had a drug addiction and died from an overdose when Mendez gave her pills to sell, although Mendez framed her death to appear as suicide by hanging. Red took her death particularly hard, devastated she could not protect Tricia.
"Miss" Rosa Cisneros - An older inmate dying of cancer who had a strong connection with Anita. She committed suicide in an "all out" style by stealing and driving the prison van into a quarry after she found out that she only had weeks to live. She was in prison for committing for bank robbery.