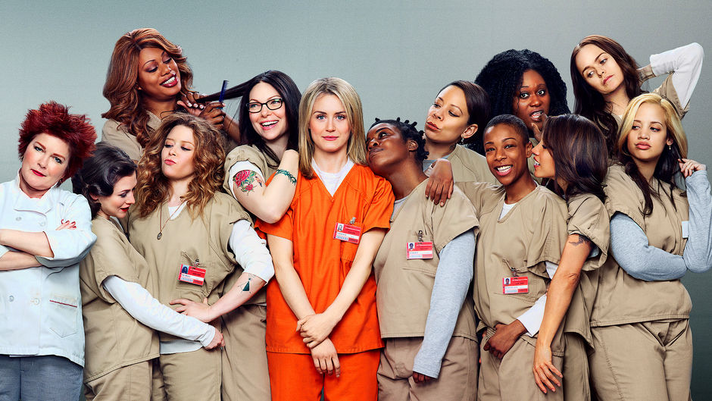 This is the official Orange is the New Black general rule page. This is to explain the common rules most wikis have, along with our other rules. Please read this before doing any editing or posting media, comments, etc.
Editing
DO NOT post anything that has no relation to Orange is the New Black, or Orange is the New Black: My Year in a Women's Prison.
Only add information that is valid. If you are unsure about something, talk to an admin, or create a blog post.
Please do not post anything in the article body that is bias. (For example, Larry is rude because he's dating Piper's best friend). Yes, everyone has an opinion, but this is an informational website. Express your opinion in a comment or a discussion.
Follow the Layout Guide and Category Policy. Suggestions or objections? Talk to an admin.
DO NOT edit someone else's userpage without their consent.
Commenting
As said before, leave opinions in the comments.
Please speak respectfully to other users. No harassing, threatening or insulting others.
DO NOT post any vulgar content. Swearing is allowed to a certain extent when used as part of normal speech and not directed at someone (eg. "That was fucking awesome!" is ok, "You're a fucking bitch" is not).
Adding Pictures
Check to make sure the picture has not already been posted.
Label the photo correctly by adding the season, episode and topic (eg: 01x01, Piper.jpg) or, for cast/crew pictures, the full name (eg: TaylorSchilling.jpg). It is your responsibilty to rename photos before you upload them.
The only infobox that can have gifs are Relationship infoboxes.
Make sure you use the proper license when you upload a photo.
Bans
Bannings/Blockings are determined by the admins - see here for more information. 
Admins
If you would like to become an admin, you must have...
At least 100 edits.
Edited on the wiki consistently for more than a month.
Knowledge about OITNB.
A little bit of knowledge of how wikis work.
As traffic picks up in June, July, and August, we usually send an inquiry then, for admins to help out and manage vandalism. Experience in adminship is not required but can help a lot. Interested? Message Ruby Doomsday.
How to Help
Check out this page, which has a list of everything under construction/needing help.
Add summaries to episodes.
Add cast and crew information to episodes.
Work on relationship pages.
Create galleries for episodes and characters.
Ask an admin: Ruby Doomsday, Kit0804, Harrih, Darth Dracarys, or KingoftheWorld1234
Community content is available under
CC-BY-SA
unless otherwise noted.